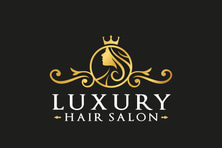 Sherry Luxury Hair Salon In Irvine
Welcome to Sherry Luxury Hair Salon
At Sherry Luxury Hair Salon, we believe that every individual deserves to look and feel their absolute best. Our team of experienced hairstylists and beauty professionals are here to make your dream look a reality. We offer a wide range of services to help you achieve the perfect hairstyle and overall beauty experience. Give us a call today to schedule your appointment at the top hair salon In Irvine.
Sherry Luxury Salon is an Orange County based salon located in the heart of Irvine. We have a highly trained staff and offer a wide variety of hair services including the latest trends in styling, colors and cuts. Sherry is one of the top hairdressers in the industry and provide the exceptional quality and service our clients have come to expect.
Meet Our Stylist, Sherry
Sherry, the creative force behind Sherry Luxury Hair Salon, is not just a hair stylist; she's an artist, a visionary, and a passionate advocate for enhancing natural beauty through the art of hairstyling and makeup.
A Visionary Stylist
With years of experience in the industry and a deep-rooted love for the art of hair and makeup, Sherry has honed her skills to perfection. Her vision is to create a sanctuary of style, elegance, and rejuvenation, where every client can experience the transformative power of exceptional beauty services.
Dedication to Excellence
Sherry's dedication to excellence is reflected in every aspect of the salon. From the choice of premium products to the meticulous attention to detail, her commitment to providing the highest level of service is unwavering.
A Personal Touch
Sherry understands that every client is unique, and she values the opportunity to work closely with each one. She believes that the beauty journey is a personal one, and her mission is to enhance your confidence and bring out your unique beauty through customized services.
Your Beauty Journey Begins Here
At Sherr Luxury Hair Salon, Sherry and her team are committed to making your salon experience extraordinary. Your visit is more than just a beauty appointment; it's a celebration of your unique beauty and a rejuvenating experience in a luxurious environment.
From opting for beachy blonde highlights and the elegance of balayage to making a daring choice with raven-black locks or seeking a quick remedy to reverse any hair mishaps, our services cover the full spectrum of your hair needs. Whether you prefer short, low-maintenance styles or favor the timeless appeal of barbered fades, we're here to cater to your every whim.
At Sherry Luxury Hair Salon, we take pride in featuring a team of the world's most skilled colorists and stylists, all poised to introduce you to the latest trends.
Our comprehensive services encompass an array of options:
For those who appreciate the beauty of blonding, radiant highlights, and the artistry of balayage.

For precision seekers, we offer haircuts that are nothing short of meticulously executed.

Fans of the "lived-in" look will find our styles exuding effortless charm.

And for those on a quest for hair transformation, our color correction experts stand ready to bring your unique vision to life.
Allow Society Hair Salon to be your trusted partner in the world of hairstyling, where contemporary trends meet enduring classics, and your hair aspirations are seamlessly realized.
Give your hair the attention it deserves. Whether you're looking for mermaid hair, rocker chic, men's fades, or beachy blonde locks we've got you covered. We are a friendly neighborhood salon that is here to enhance your style and create a statement.
Experience the Finest Hair Salon in Irvine
Sherry Luxury Hair Salon represents a transformative journey for the individual, the community, and the beauty industry as a whole, ushering in a new era of collective expression. Beyond simply working on hair, we are artists, creating masterpieces that breathe life into the vibrant Arts District of Los Angeles.
Our vision draws inspiration from the wonders of the world, allowing us to craft hairstyles that transcend the confines of time. Our mission is to reflect the inherent strength and beauty that resides within each individual. Nova Arts Salon is more than just a hair salon; it's a hub of creativity, a canvas for self-expression, and a place where your unique beauty is celebrated and enhanced."
Here's what our customers say
After months of searching the web, I finally found by accident or good luck " Sherry Luxury Hair Salon Irvine"! Sherry is the best hairstylist , an expert in A-Bob Hairstyling, Hairdressing and Coloring. She cut my hair with precision and a lot of attention to detail and in the end it was the best A-line Bob haircut I've ever had in my life! You bet I am a customer for life and now that I am familiar with her work I will be back for a hair color. If you are looking for the best hairstylist, give Sherry a try!
- Alice B
Sherry is AMAZING!! This was my first haircut with her and I'm so happy with how my hair came out!! The layers, length, and overall style are perfect. Sherry is also so welcoming and made it a great experience. I will definitely be coming back in the future!!

- Amber Aplin
When it comes to my hair, I'm picky about choosing the right stylist! BUT Sherry is AMAZING! I've been coming to Sherry since I moved to Cali in 2019 for Highlights, Hair Color, Brazilian Blowouts, Hair Styling, and Cuts. Sherry has a passion for what she does and takes her career for granted! She is sweet, funny, and keeps you company while working with you! I call her my styling therapist☺️

- Marmoura E